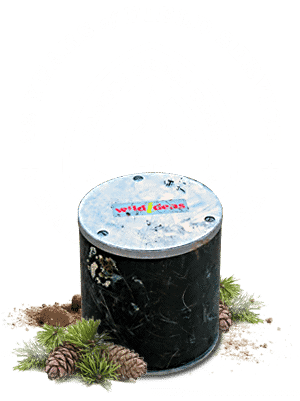 ( Click image to enlarge )
The Scout Bearikade Wilderness Food Storage Canister
$326.00
Our lightest weight canister at 28 ounces, holds 500 cubic inches and is 8" tall. Ideal for solo hikers, it can also protect food for two adults on a 2-3 day trip.
Specifications:
1 pound 12 ounces
9" diameter base by 8" length
500 cubic inch volume
Checkout and Cart will open on right side of your browser window when you click Add to Cart
Update 08/31/2023
Bearikade Scout SOLD OUT
Production resumes December, 2023.