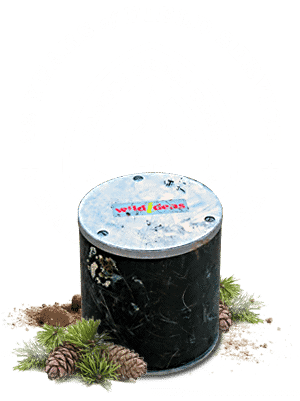 Bearikade Facts:
Bearikades are used by these and many other groups: National Park Service Rangers, Wildfire Fighters, Search & Rescue, U.S. State Department, Boy Scouts of America, Alaskan Hunting Guides
Bearikade food canisters have a very long life. We have monitored the health of the first 300 Bearikades issued to the NPS in 2000 and found them serviceable today.
Most Bearikade food canisters have been sold in North America, but they have also been shipped to: Japan, France, Belgium, Germany, United Kingdom, New Zealand and Australia.
Bearikades are proudly made in the USA.
Please read our Rental FAQs before booking rental orders with our booking system.
International Customers Shipping Charges Notice:
If your billing address is located OUTSIDE the USA, but your rental Bearikade units are being shipped to an address INSIDE the USA ( shipping fee $ 12.00 per unit ) - you will be charged the International Shipping fee ( $ 40.00 per unit ). We will refund your credit card the shipping cost difference AFTER we receive your order.
Wild Ideas Bearikade Rental System
Note: Start by entering your trip dates.
Searching Availability...