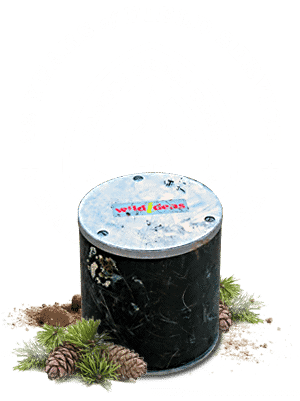 Bearikade Facts:
Bearikades are used by these and many other groups: National Park Service Rangers, Wildfire Fighters, Search & Rescue, U.S. State Department, Boy Scouts of America, Alaskan Hunting Guides
Bearikade food canisters have a very long life. We have monitored the health of the first 300 Bearikades issued to the NPS in 2000 and found them serviceable today.
Most Bearikade food canisters have been sold in North America, but they have also been shipped to: Japan, France, Belgium, Germany, United Kingdom, New Zealand and Australia.
Bearikades are proudly made in the USA.
We promise not to abuse your mailbox. We only send out a few times per year, and we never sell or trade your email.